If I could spend all my time thanking Dr. Zimmerman and his staff I would .. he was patient with me, answered all my questions and most of all, made my dream of being a mother come true. I have a beautiful 1-year-old boy and another baby boy due in May. I am truly blessed, thank you so much. Waited 10 years for these blessings. I am beyond happy.
-Keila P., January 2020
IVF is not a journey anyone wants to take. It is a roller coaster of emotions that is only made easier with a wonderful support system. We found that at Neway - with Dr. Zimmerman and the entire nursing team. Ours wasn't an immediate success story - it took multiple cycles to become pregnant. But I was incredibly grateful for the experience, thoughtfulness, and care provided by the team at Neway. I cannot recommend them highly enough for anyone on this journey.
-Jennifer H., November 2019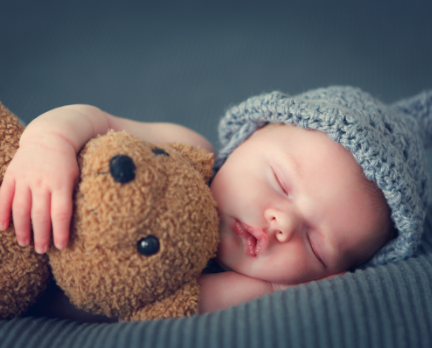 My experience with Dr. Kort and the staff was great. Dr. Kort took the time to discuss my options for infertility in detail and answered all my questions starting from my first meeting to the last. The staff is also great, my primary nurses were Jennifer and Shameeka. They were always friendly and answered any questions I had as well. The nurses who take your blood, always have a smile on their face and get you in and out quickly. This is great being that this process can be stressful and you need all the support and smiling faces to get you through it all.
-Anonymous, November 2019
We just can't say enough positive things. Dr. Zimmermann and his staff have truly been with us through everything. We started somewhere else and felt like a number than Neway was recommended to us. Neway itself is a beautifully converted brownstone with a super relaxed feel. The staff is not just staff, they quickly became a caring friend and treat you with patience and kindness. They are super professional and excellent in their field. No stone has been left unturned in the four years we've kept trying to have a baby...and finally, we're pregnant! Dr. Zimmermann, Dr. Lee and RN Jenifer Chin are responsible. Thank you guys so much!! We have never thought of going anywhere else in our journey to have a baby after finding Neway.
-Anonymous, November. 2019 
Dr. Zimmerman and the nurses at Neway are truly out of this world in my opinion. I, unfortunately, had to experience a few other doctors and nurses before finding my way to Neway and I couldn't be more grateful. Dr. Zimmerman has an incredible way about him. He is professional yet so very caring and personable. The nurses Jen, Tania & Shameeka always have a smile on their faces and truly seem to like their job. They make you feel comfortable and at ease.
We wanted to see if having a baby is in our cards. We couldn't get pregnant naturally so doing this was a big step, especially for me. I have an amazing husband and an incredible family who are super supportive.
-Anonymous, August. 2019
My husband's frozen sperm is also stored in Hawaii, so I can go to Hawaii for this process. However, I felt that the process in Neway made my mind and body comfortable and I could trust it. So, I tried once again here.  I am so grateful for the understanding and help the Neway doctors and staff gave me, especially with my anxious mind. You are America's best, not the best in Manhattan!
-Anonymous, July. 2019